Reverse osmosis water treatment provides the finest level of filtration. The RO membrane acts as a barrier to all salts and inorganic molecules, as well as organic molecules with a molecular weight greater than approximately 100.
By applying a pressure that exceeds the osmotic pressure, the reverse effect occurs. Fluids are pressed back through the membrane, while dissolved solids stay behind.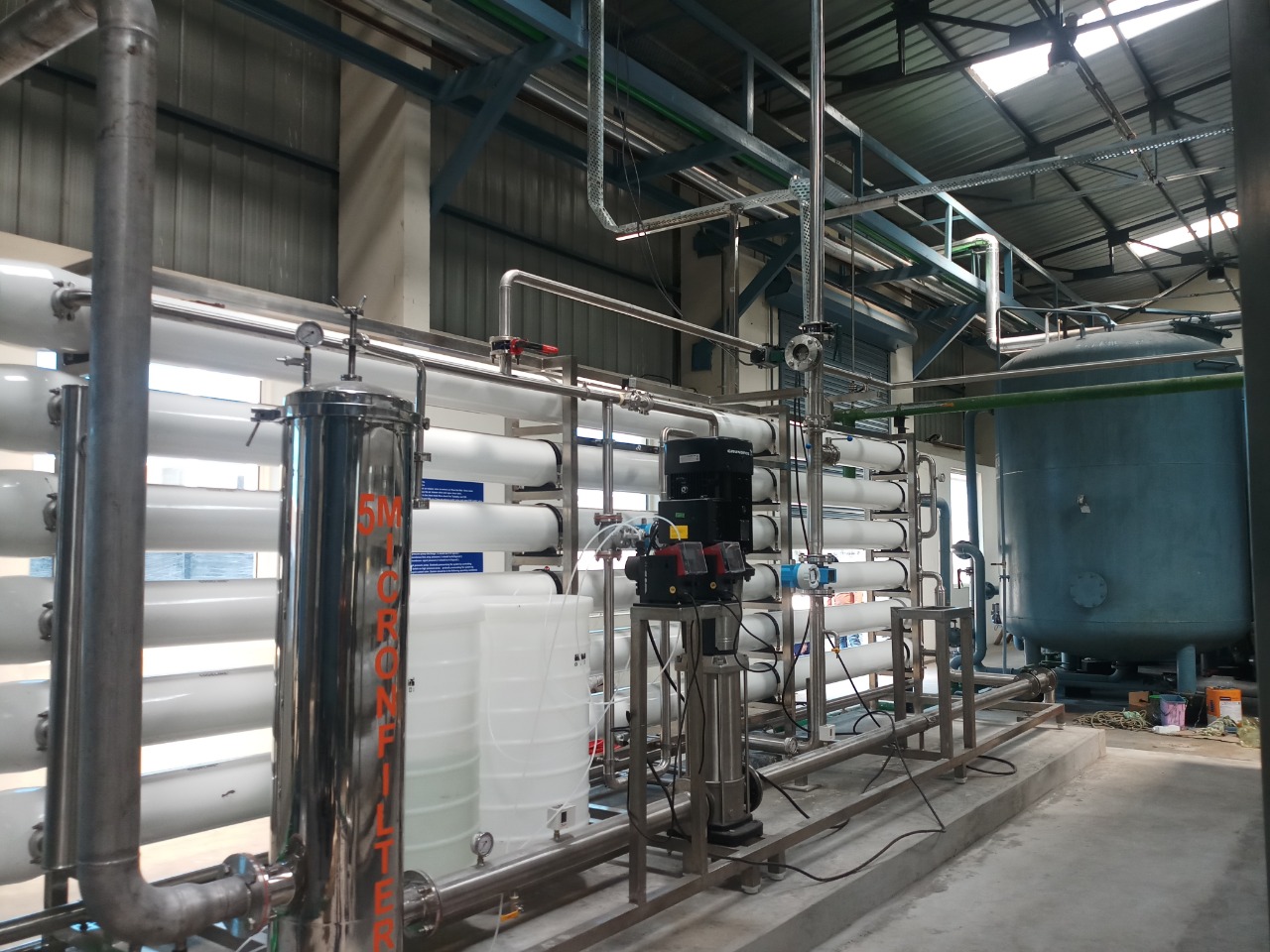 Aguapuro offers state of the art packaged reverse osmosis water treatment plant with pre- & post-treatment equipments offering very pure water from brackish or saline water.
Water produced using RO technology is of very low TDS and free from particulate, organic and colloidal matter.
This system comprises raw water feed pump, multimedia filter, activated carbon filter unit, Antiscalent dosing system (Optional water softener), micron bag and/or cartridge filter and RO unit with optional UV unit at the outlet of RO unit.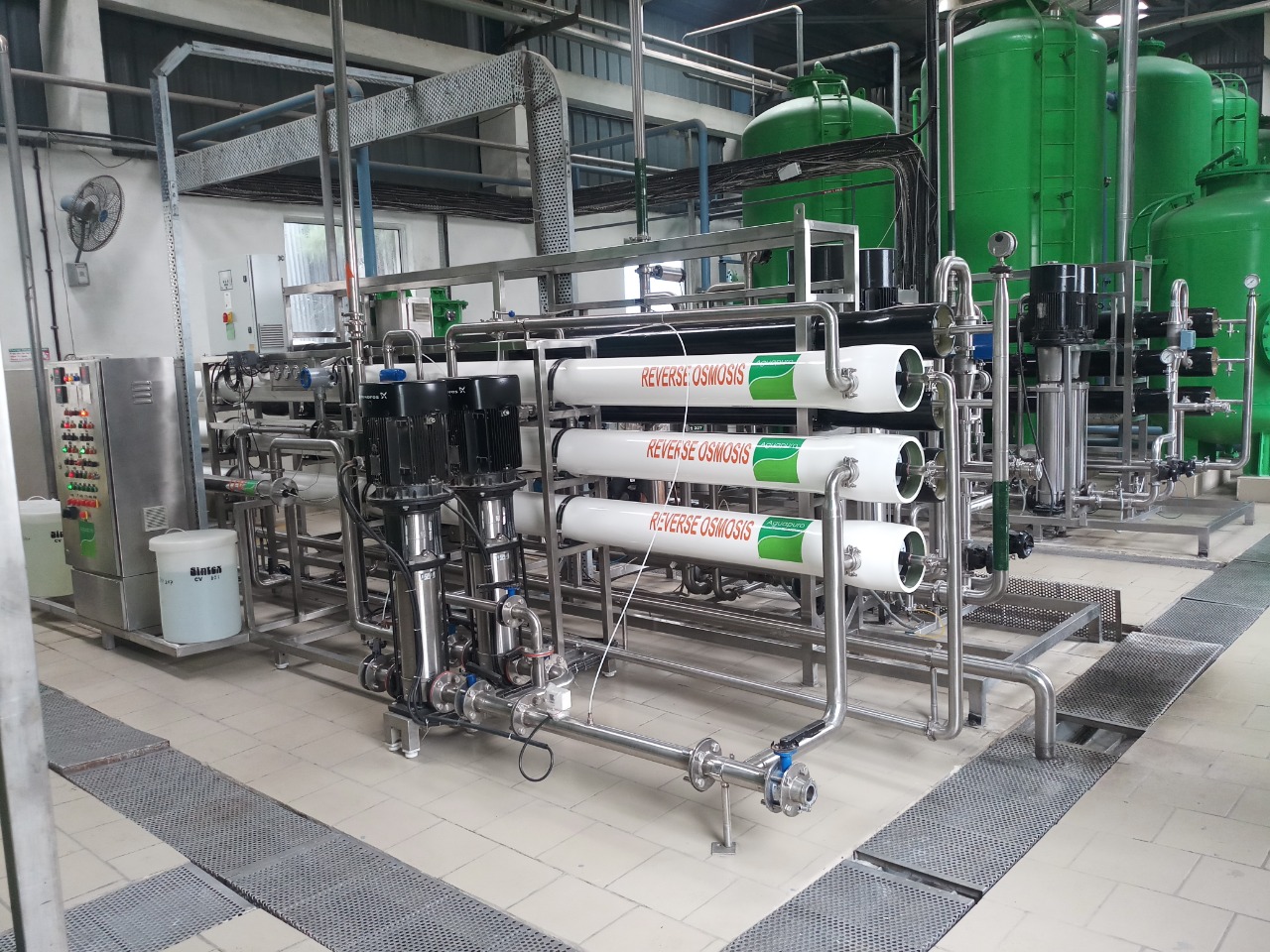 These systems are used for water having TDS up to 2000ppm.
Systems for higher TDS are custom designed and offer for the same can be procured from Aguapuro sales division.
Aguapuro offers a wide range of capacities in this series, ranging from 2 m3/hr to 100 M3/hr and more.
Salient Feature:
Pre-assembled, factory tested systems
Anticorrosive FRP vessel, pressure tubes, Skid mounting (SS304)
Easy operation
ASTM scheduled heavy duty UPVC piping & SS piping for RO high pressure piping.
| | | |
| --- | --- | --- |
| Media | Effective size, mm (in.) | Specific gravity |
| Anthracite | 0.7-1.7 (0.03-0.07) | 1.4 |
| Sand | 0.3-0.7 (0.01-0.03) | 2.6 |
| Garnet | 0.4-0.6 (0.016-0.024) | 3.8 |
| Magnetite | 0.3-0.5 (0.01-0.02) | 4.9 |
GENERAL CONDITIONS AND PREOPERATIVE CONDITIONS
Output per hour is dependent on indeed raw water parameter
Membrane array is based on 2000 ppm TDS of raw water and may change
Average recovery through the reverse osmosis unit would be 50-85% (Feed TDS dependent)
RO system would reduce TDS up to 90-95% of the in-feed water
AGUAPURO reserves the right to amend the information given for improvement of the product.
APPLICATION
Boiler feed & process water
Kidney dialysis unit in hospitals
Hotels, resorts, club etc.
Residential & commercial use
Beverage & food processing
Power plant projects
Textile processing application
Pharmaceutical & drug